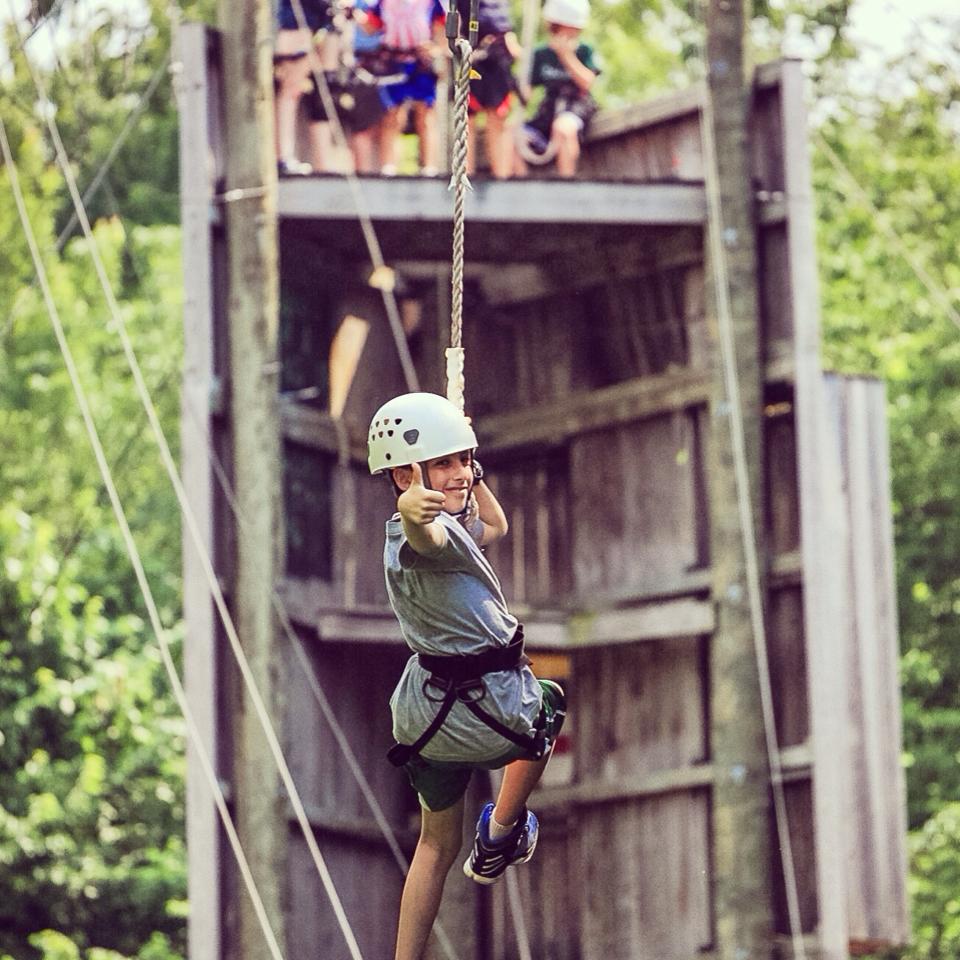 Camp Lady Confession:  I was a nervous camper.  And, I have a lot of clients with nervous first-timers this year. More than usual.  As parents we can see the value of camp, but for  kids that tend to be more anxious in general, it can be scary and exciting at the same time.  Which makes those kids  even more amazing for wanting to give camp a try.  They won't regret it.  There are ways to help your new camper through their nervousness to make the months and days leading up to camp easier for them (and you).
Be willing to talk honestly- of course focus on the fun things about camp but don't ignore the fact that they will be homesick in the beginning.  It's better if they are prepared for it and know that it's normal and expected.  Their counselors are trained and ready to help them get over the hump and start having a great time.  Maybe you have your own camp experience to draw from and you can share how you handled feelings of homesickness.  The best advice I've heard  from a camp director is that you can miss home AND have fun.  It doesn't have to be one or the other.  Let your child know that almost all of the new campers are in the same boat- they feel nervous when they arrive at camp, even if they don't show it on the outside.
Take advantage of your camp's events during the winter- most camps offer get togethers and new camper events throughout the year so  campers can get to know each other.  Everyone has such busy schedules but make time and go.  Your child doesn't have to make a best friend right away, but even having a familiar face for the bus ride can really help.  Your camp owners and directors are your best resource for finding local families with new or existing campers to connect with and they are more than happy to give you some names.  If you have a child that loves to form close relationships with adults, give your camp owner a call and they'll come to your house.  They can chat, hang out, get to know your family better, show pictures and tell camp stories.  This is what they do best so let them do the work!